With courage and motivation - a unique story
Turbulent. Exciting. Still not completed.
For more than 20 years INOTEC has been one of the most innovative manufacturers of emergency exit sign and safety luminaires as well as the corresponding battery systems. Over the years, we have continuously astonished the market with our innovations and have been pioneers for many technologies that are now considered standard in our industry.
On this page we summarize a few basic milestones of our company history to give you a brief overview. In addition to our product innovations, you will also find important events in the company's history and the ongoing development of our plant. From children's shoes to one of the leading manufacturers and developers of everything that is related to emergency lighting.
CPS 220/SV
INOTEC is the first manufacturer of emergency lighting to introduce a central battery system with an internal and external BUS architecture: CPS 220/SV.
Advantages of the system:
Change-over devices
Compact design
Maintenance-free
Individual luminaire failure detection
Freely programmable switching modes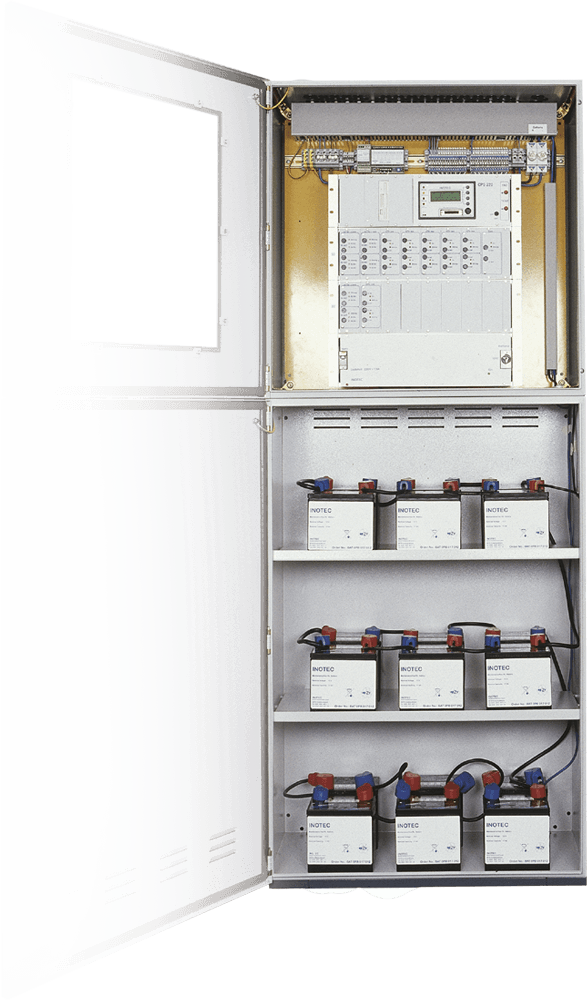 JOKER Technology
An idea that should not only set the course for our company, but a whole industry: Combining several types of switching modes in one circuit.
In 1998, the idea was fully developed and patented - the JOKER technology was born and revolutionised the industry. Today, as "mixed operation", this has been incorporated into many emergency lighting systems as a standard function.
The new technology made it possible to operate maintained, switched and non-maintained luminaires in one circuit. This saves a large part of the E30 cabling previously required.
D.E.R. – The safe way
Another innovation from INOTEC was invented according to rumours "on a beer crate". However, the background to this was a tragic accident at Düsseldorf Airport. A fire at Düsseldorf Airport in 1996 killed a total of 17 people because, among other things, they were unable to see the escape route signs mounted over the doors due to smoke. Accordingly, they did not find the emergency exits and sometimes even ran directly into the danger zone.
Klaus Blankenagel and Wilfried Klaas were shocked by this tragedy and thought about the problem of static emergency exit lighting and the lights concealed in the smoke. This led to the idea of developing a guidance system close to the floor, which communicates with the fire alarm system about dangerous situations.
This concept is named D.E.R.(Dynamic Escape Routing) and since that time it has been used in many major projects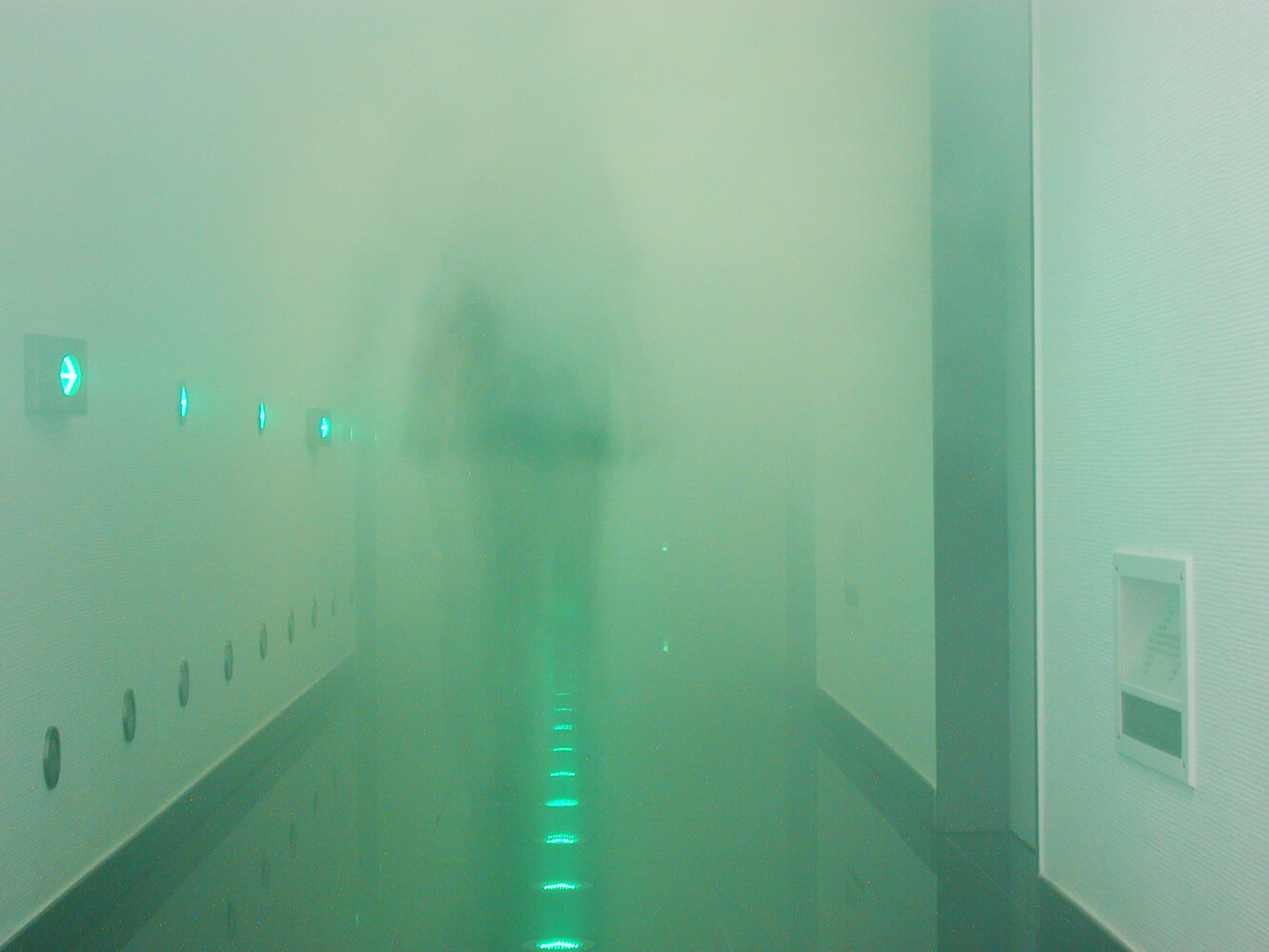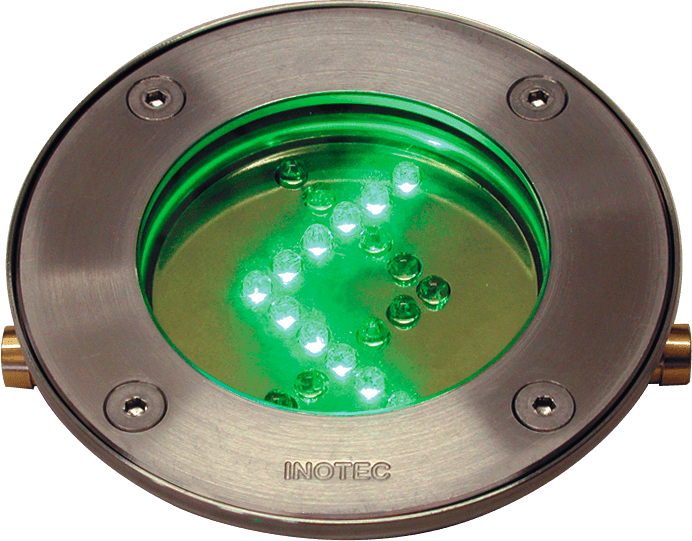 Power LEDs
As one of the first manufacturers in the market, we concentrated early on the development of LED luminaires for safety lighting. The advantages in terms of durability and energy consumption were recognised early on.
Even though the beginnings of PowerLEDs are by far not comparable with today's light sources, we began converting our safety and emergency exit sign luminaires to LED back in 2004.
This change has now been completed and our range of products has completely moved away from obsolete fluorescent lamp technology.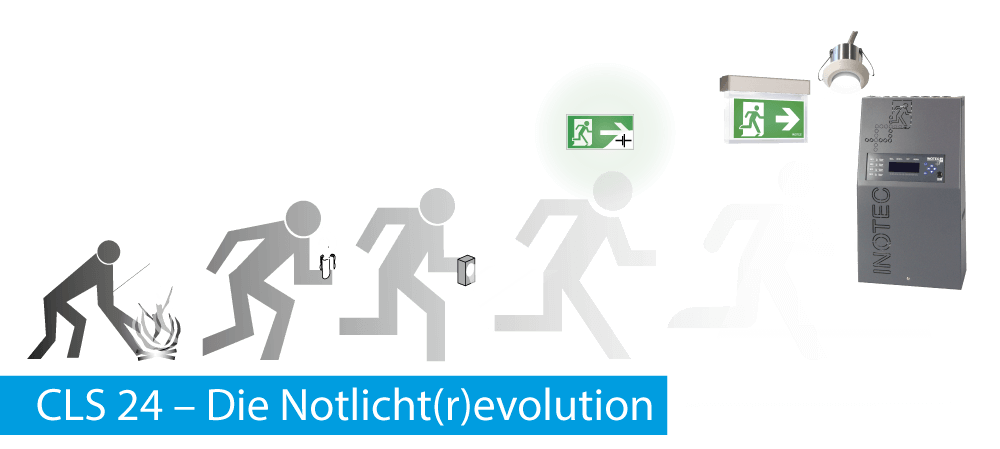 CLS24 - the emergency light (r)evolution
In 2006, INOTEC developed a new market-changing innovation with a decentralised battery system.
The usage of these systems has been and will continue to be discussed controversially in the market, but the numerous applications in projects and the significantly increased safety level proves us right. Again an idea that has inspired other manufacturers over the years.
A central battery unit supplies a large number of luminaires across several fire compartments. Expensive E30 cabling and high planning efforts are necessary. So why not decentralise the battery concept and use one supply per fire compartment? We have implemented this concept with our CLS24 in 24V technology.
The advantages are obvious:
Significantly increased safety level due to individual supply of fire compartments
Saving of expensive E30 cabling
Discreet design of the luminaires due to 24V technologyk
New possibilities.
New views.
In 2007 INOTEC released its first CPS 220/64 with TFT display. The new way of visualisation, in contrary to the conventional 4-line controller, offered completely new approaches in terms of operation and usability.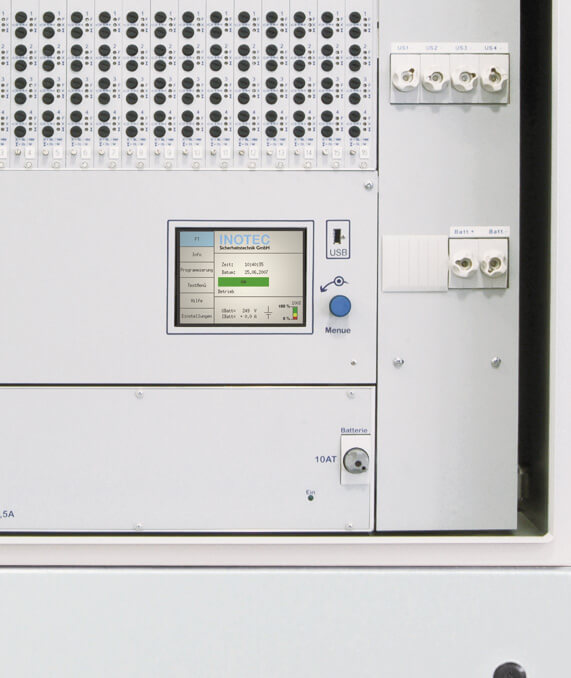 Battery empty?
Of course, our battery systems do not behave the same as a mobile phone battery, but in principle you know the fact that every battery has lost its lifetime at some point. The service life of a battery depends on many factors, which are based on chemical processes that can only be controlled to a limited extent.
In addition, for central battery systems many batteries are connected in series and a failure of one battery can affect the entire system. Detailed monitoring of each individual battery block is therefore recommendable. This is exactly what we created in 2012 with our integrated BCS system.
Defective batteries are detected early and malfunctions that can cause a system failure can be prevented.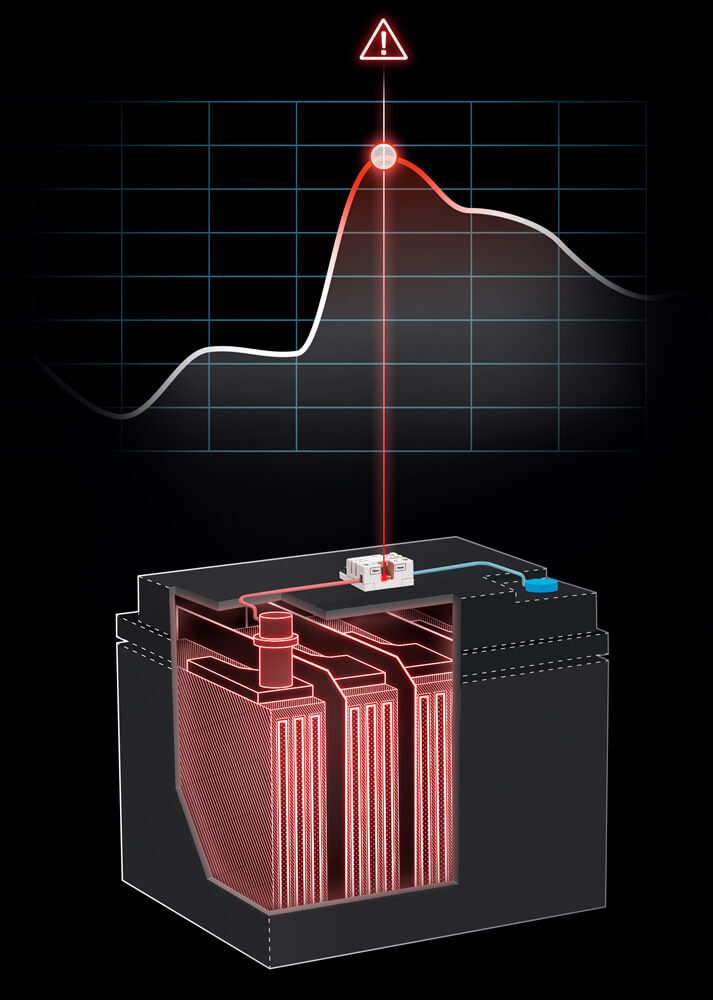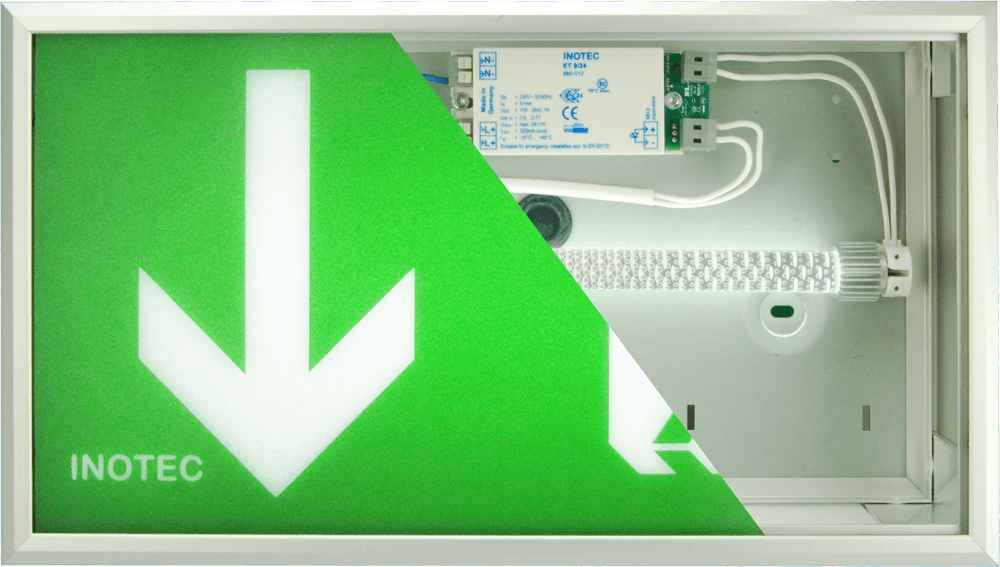 What to do with old luminaires?

The breakthrough of LED technology was unstoppable and the end of fluorescent lamps was predictable. Thus question arose: What do customers need, who do not want to replace the complete luminaire, but would like to use the advantages of LED technology?
As a solution to this problem we developed our INOTube LED upgrade kit. With it, it is possible to convert existing emergency exit sign luminaires in a project to modern LED technology.
A good connection
At Light+Building 2016, INOTEC presented its latest innovation in the field of system technology. Numerous advantages and features of all our existing emergency lighting systems have been integrated into the FUSION system: The name FUSION stands for this association.
But FUSION is more than just a new generation of systems. It is a future-proof concept that provides new advantages in terms of functionality, safety, connectivity and comfort. The highlight of this technology is the first true individual LED monitoring for 24V and 230V systems and the integration of dynamic emergency exit sign luminaires in the same circuits as conventional emergency luminaires. And this is done via three-wire cabling without any BUS cable.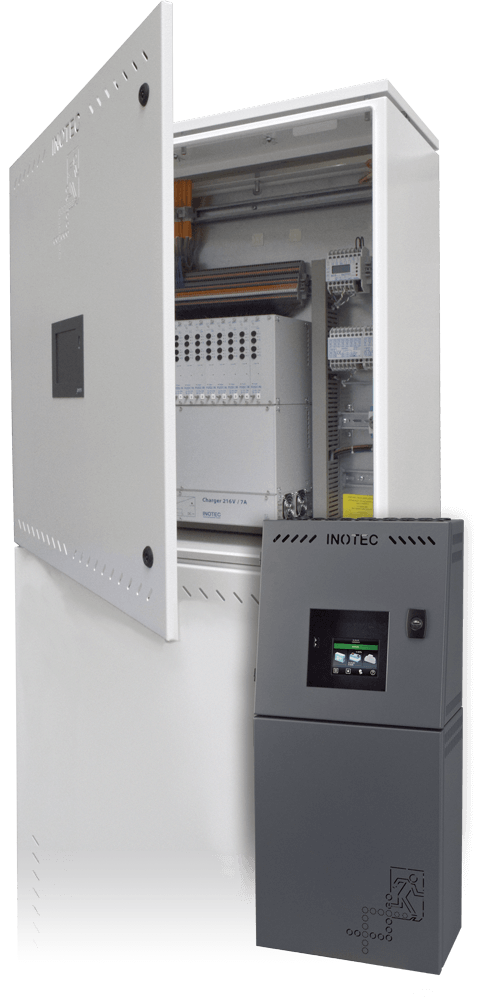 First steps in Neheim
The first premises to develop and manufacture our new products were rented in Neheim-Hüsten.
This is where the keystone for our rapid development was founded. A few courageous people did some pioneering work in the field of emergency lighting.
New premises in Ense
In order to meet the growing business activities and the demand for our products, we built our own production facilities in Ense-Höingen in 1999.
With an area of around 2,500 m², the basis for the further success story of INOTEC has been established here.
It's bursting at the seams
Only two years after the completion of the new building in Ense-Höingen, more space had to be created. The very good order situation and development of the company gave us the opportunity to continue the expansion strategy.
With the addition of a further 3,400m² of production and storage space, it was possible to breathe again for the time being.
Construction stage no. 3
Due to the very strong business development, the next expansion was necessary in 2008. For the now more than 100 employees, a new production area and office space had to be created. A further 2,800 m² of space has been added.
As with the previous construction stages, unconventional and innovative architecture was emphasised here. Our atrium with an inner courtyard was thus created as part of a "green building".
New direction for the future
The enormous growth of the company requires the next expansion of the buildings.
In addition to a larger production area and the enlargement of the storage facilities, new office space is also required. The company's floor space will be extended by another 4,000 m² and offers sufficient space for the meanwhile more than 200 employees for the coming years.
Improved service in Germany thanks to regional sales centres
To ensure you benefit from our reliable and individual support in the future, we have set up sales centres in Pinneberg, Ense, Potsdam and Nördlingen in Germany for the regions North, West, East and South. This enables us to guarantee significantly shorter and more efficient communication channels.
Advantages of regional sales centers:
Personal contact person in your region on site
Focus on your regional needs and requirements
Product training and knowledge transfer in the sales centre of your region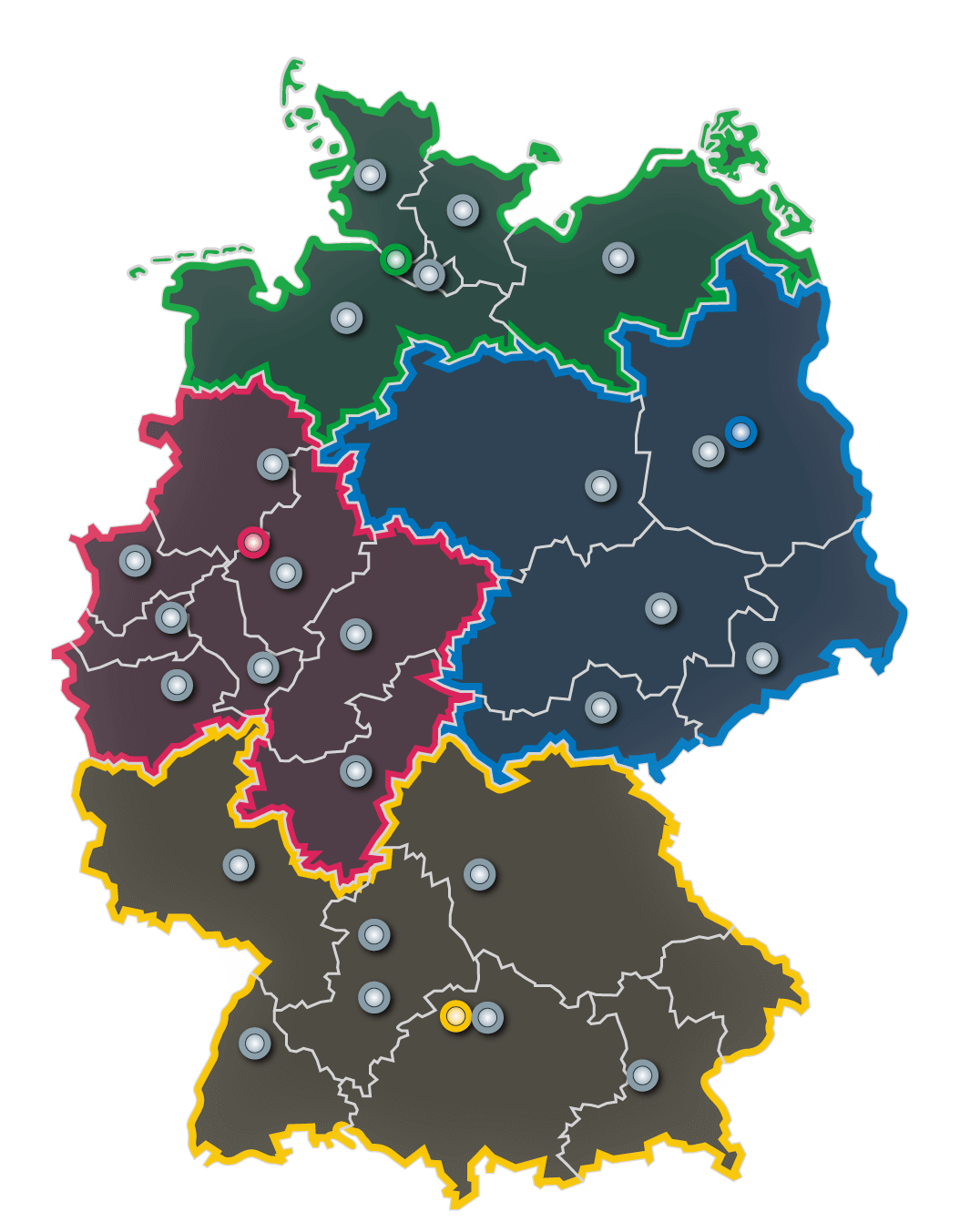 20 years - A reason to celebrate!
After 20 years of successful company history, we wanted to let the work go and celebrate with our employees, friends, business partners and other interested parties. So we cleaned our new building from the last dust of the construction and opened our company to an "open house".
The response was unexpectedly high and the visitors were able to explore the new building and the existing premises in a tour. According to the slogan "INOTEC to touch", we provided information about the company, its products and departments at various spots in the company. Some of the attractions required a demonstration of skills, knowledge or dexterity.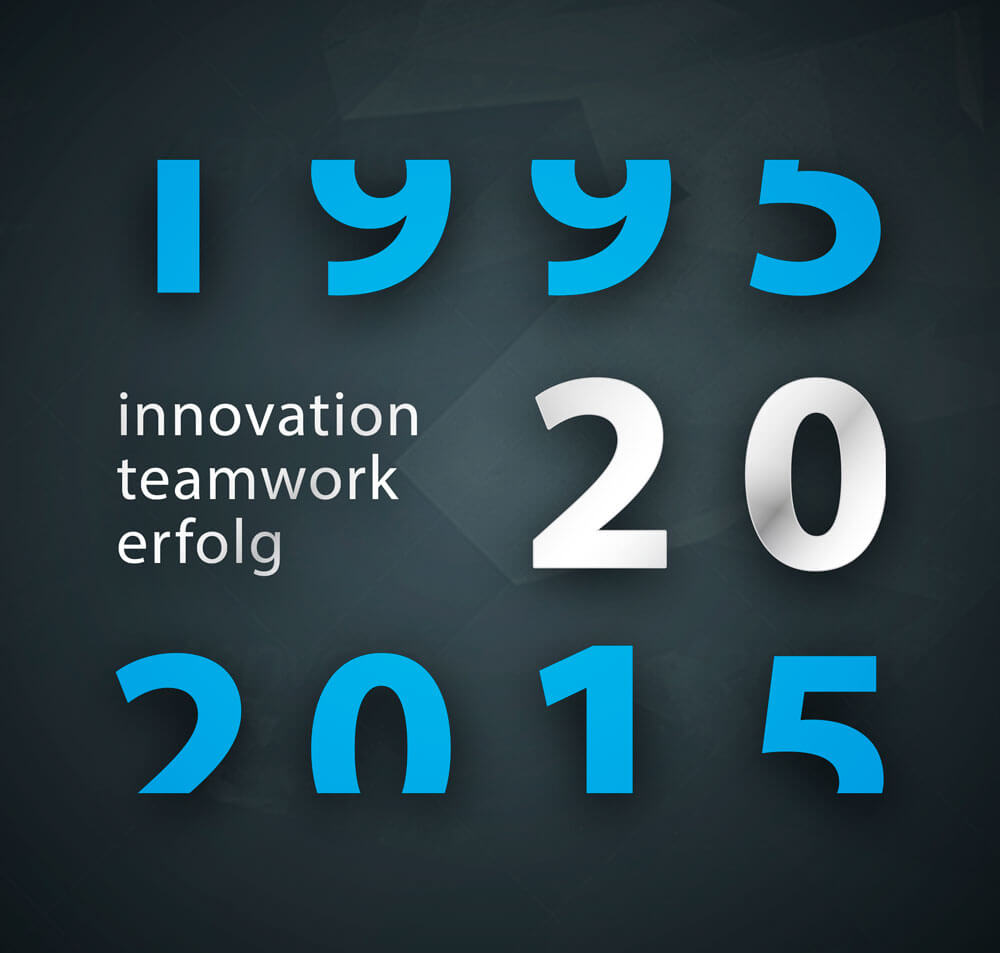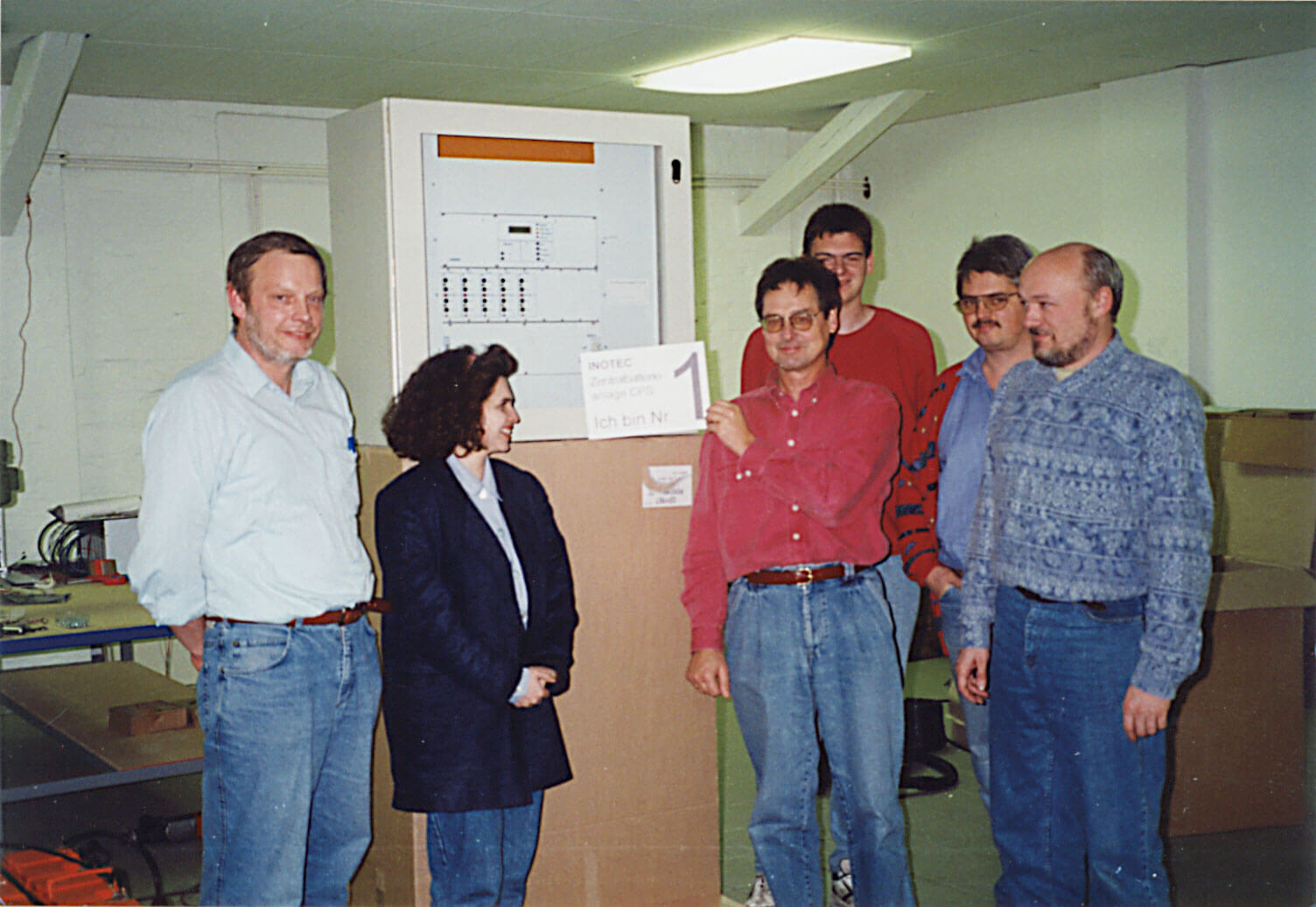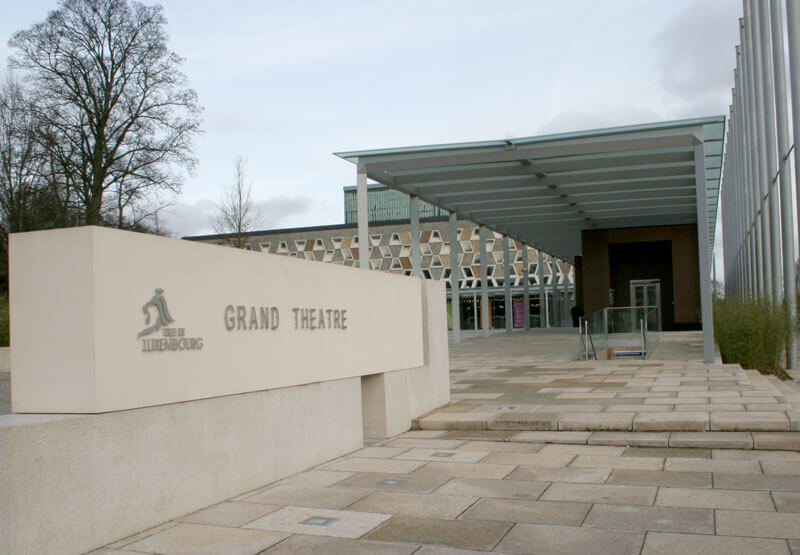 The first system leaves our production line
This must have been a tremendous feeling when the start-up team of INOTEC completed its first system.
Long-time of development efforts have been paid off. The first central battery system was installed at the Staatstheater in Luxembourg in winter 1995.
And the next results should not be long in sight.
Klaus Blankenagel is the manager of the year 2013
In recognition of his business-related activities and for his extraordinary efforts for the benefit of his employees, the former managing director of INOTEC Sicherheitstechnik GmbH was appointed as manager of the year 2013.
The award of the regional business magazine SÜDWESTFALEN MANAGER was presented at a gala with more than 300 guests on October 24th at the Kaiserhaus in Arnsberg-Neheim.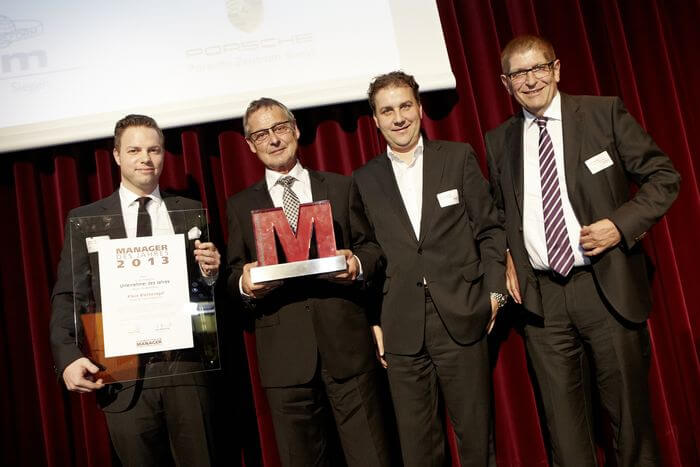 A deep cut
Unfortunately, a chronicle does not always show positive things only. In 2009, there was a moment that shocked the entire workforce. Managing director and company founder Wilfried Klaas died suddenly and unexpectedly on 04/04/2009.
For decades, as a Director of Research and Development at various companies, his ideas and visions have been shaping the emergency lighting industry.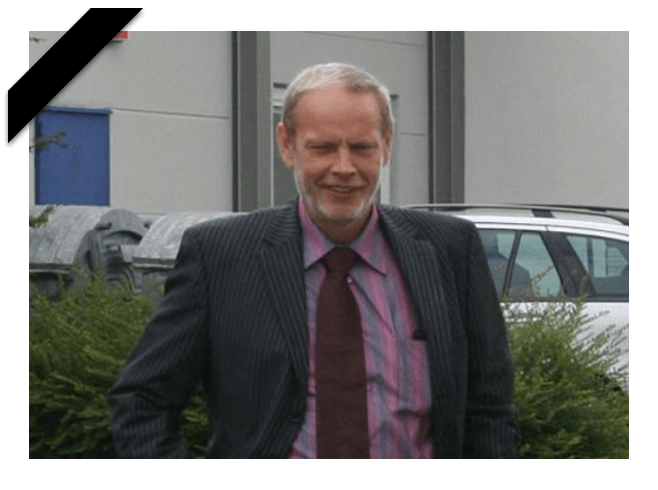 Continue to think innovatively!
Despite the growth of the past years, the same innovative strength and courage of the early years will also determine the future at INOTEC.
We are always committed to offer our customers added value, whether in terms of products or service. That's why you can be curious about 2018! We're already working on the next ideas... But we don't want to reveal too much yet! But this much is said: The cube has been cast!
Be curious! You will hear from us!
The die is cast!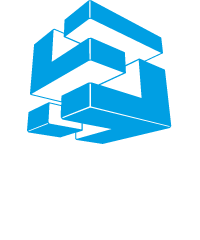 After almost 4 years of conception, planning and construction time, we have opened our "CUBE - Forum for evacuation".
It is a place where evacuation can be experienced first hand. Not only are concepts discussed here, but you can experience them first hand and discuss the experiences directly. We are creating a place where information about current topics of the industry is provided, but also serves as a platform for discussion.
Please contact your responsible field service if you are interested in visiting the CUBE. We are looking forward to you!

More than just light!
Since 1995, we have been trying to continuously provide our customers with added value. We can proudly say that we have done quite well in doing so:
The one or other innovation from our company has changed an entire industry. Because we believe that existing concepts must always be questioned.
Auf weitere 25 Jahre Kompetenz und Innovation in Sachen Notlicht!
Leadership change
After INOTEC was led by three managing directors during a transition phase, Klaus Blankenagel retired from the management board in order to enjoy his retirement. After 17 years, the founder of the company leaves behind a solid company, which he would not have dreamed of at first.
The two long-standing authorised signatories Michael Langerbein and Karl-Heinz Malzahn now continue the company's development.