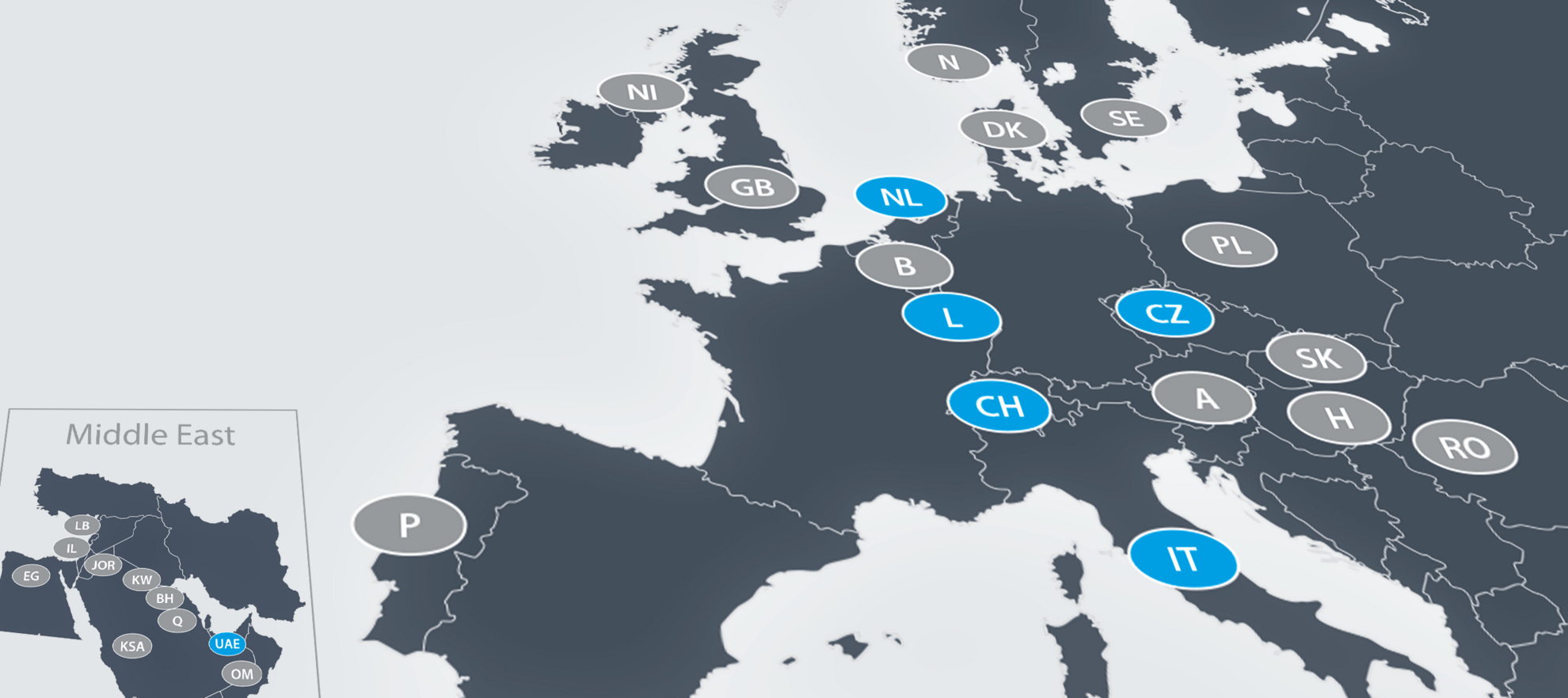 INOTEC is represented in Europe and the Middle East by independent agencies and trading partners. From the list below you can find the contact data of the respective responsible partners.
If your country is not on the list below, please contact our Export Department directly:
INOTEC Sicherheitstechnik GmbH
- Export department -
Am Buschgarten 17
59469 Ense
Tel.: +49 2938 9730 -0
Mail: export(at)inotec-licht.de
Europe
Middle East
United Arab Emirates
INOTEC Middle East FZC
P.O. Box 9338
SAIF Zone Sharjah, U.A.E.
+971 432 77605
INOSAFE Lighting Solutions LLC
P.O. Box 81272
Dubai U.A.E.
+971 432 77605