WE are here for you
Our goal is in the name

I

nnovative

No

tlicht

Tec

hnologie
INOTEC Sicherheitstechnik GmbH is one of the leading companies in the field of emergency and safety lighting. From Ense-Höingen, we independently develop and produce our extensive product portfolio. With a strong sales and service team, we offer our customers optimum support in all matters relating to emergency and safety lighting in buildings – from planning to acceptance.
We develop and implement innovative and creative solutions for emergency and safety lighting. In doing so, it is important to us to produce products that meet the needs at the place of use. Our products "Made in Germany" set new standards worldwide, such as the CLS 24 decentralised emergency lighting system, the central battery systems with JOKER technology and the D.E.R. dynamic escape route guidance system.



When it's not just about aesthetics, but above all about safety!
As a service provider for emergency lighting, INOTEC offers more than just light and luminaires: We support you in planning, are experts in regulations and standards, find special solutions, have a decentralised service and sales team throughout Germany – and in an emergency we also save lives!
We see ourselves as an INOTEC family and like to swim against the tide sometimes. These two characteristics are united in our mission statement: Family & Courageous!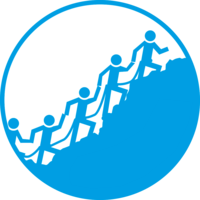 Year of foundation:
1995
Form of business:
GmbH
Management:

Michael Langerbein
Stefan Blankenagel

Production, storage and administration space:
15.000 m²
Employees:
347
Apprentices:
17
Headquarters:
Ense-Höingen
The municipality of Ense is located on the northern edge of the Sauerland, on the south-western edge of the Soester Börde and consists of a total of 14 districts. The municipality, which has a population of over 12,000 and an area of 51.08 km², is located in the west of the district of Soest, which in turn belongs to the administrative district of Arnsberg in the state of North Rhine-Westphalia.
Our plant is located in the municipality's largest industrial area, the Ense-Höingen industrial park. Located directly in the neighbourhood of the Arnsberg luminaire region, the proximity to renowned manufacturing and supplying companies from the luminaire industry is an advantage for our company.
Germany-wide distribution
We like to maintain personal contact with our customers. To ensure that everyone benefits from our individual and comprehensive support, we had four distribution centres built in 2015. The centres are located in the north, east, south and west of Germany respectively:
Pinneberg (Distribution Centre North)
Potsdam (Distribution Centre East)
Nördlingen (Distribution Centre South)
Ense (Distribution Centre West)
More than 70 sales staff in the field and in the office are now available throughout Germany as expert contacts for our customers at any time.
We distribute our products not only in Germany, but also internationally. In order to do justice to the national conditions, we are supported by both agencies acting as INOTEC and trade partners.
Our Sales Managers and Technical Service Managers of the Export Department are available to assist the respective countries in all technical and commercial matters.
Our customer service – a strong team
The tasks in customer service are manifold: Our more than 30 customer service employees are available to our customers on site. Be it in the basic programming of our products, instructing people in the operation of our products or advising on regulations and technical implementation. But also prescribed inspections or any repairs are carried out by the locally based team members.
From our headquarters, our customer service centre supports both our customers directly and our employees on site.
Our customer service hotline assists our customers with technical queries and rounds off our customer service portfolio.

Trainings
Are you looking for competence in theory and practice? Then WE are your contact for training courses on the subject of emergency and safety lighting. We regularly offer seminars and webinars for planners and installers. This keeps you up to date with the latest technology, standards and concepts.