Who we are
Our goal is in the name

I

nnovative

No

tlicht

Tec

hnologie
INOTEC Sicherheitstechnik GmbH is an innovative medium-sized company in Ense-Höingen, Westphalia with its own R&D department, production and a national and international sales distribution.
A competent team ensures the reliable support in all questions concerning products, planning, service and standards with flexible and committed employees.
Since the company was founded in 1995, INOTEC Sicherheitstechnik GmbH developed itself to a globally active company with over 300 employees. More jobs were created in the numerous partners across Europe and the Middle East. At the head quarters in Ense INOTEC is grown to approximately 15,000 m² of production, warehouse and management.
Today INOTEC Sicherheitstechnik GmbH is one of the leading manufactures in the emergency and safety-lighting. Modern, innovative and high-quality products "Made in Germany" set new global standards, such as decentralized emergency lighting systems CLS 24, Central battery systems with JOKER technology and the dynamic escape route system D.E.R. .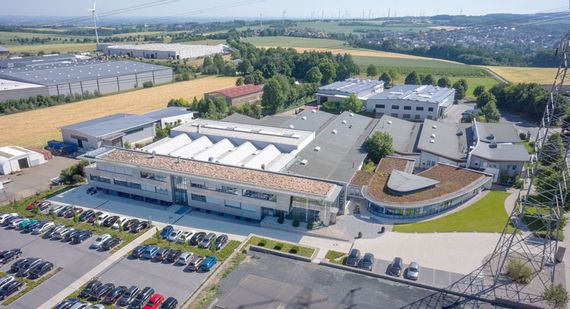 In a nutshell
Founding year:
1995

Legal status:

GmbH
Manager:
Karl-Heinz Malzahn
Michael Langerbein
Stefan Blankenagel
Size of enterprises:
15.000m²
Employees:
354
Trainees:
17
Headquarter:
Ense-Höingen
Sales representatives:
32
Service engineers:
28
Distribution centres:

Pinneberg (North)
Potsdam (East)
Nördlingen (South)
Ense (West)

Export representatives:
19
Location Ense
The municipality Ense lies at the northside of the Sauerland and at the southwestside of the Soester Börde, a region in Westphalia, and consists of 14 districts. The community with an area of 51,08 km², which counts 12.584 inhabitants, is located in the west of the district of Soest, which again belongs to the administrative region of Arnsberg of the state North Rhine-Westphalia (Germany).
Via motorway 44 and 445 and the federal highway 1 and 516 the municipality Ense is integrated ideally in the Federal Highway network. The good reachability of the regional airports Lippstadt/Paderborn and Dortmund makes the offer round.
Our head quarter is located in the biggest industrial area of the municipality, the industrial park Höingen. The industrial estate of the industrial area has a size of 500.000 square metre and offers about 3.500 workplaces in over 450 companies. Directly located in the neighbourhood of the luminaire area Arnsberg, the proximity to well-known producers and suppliers from the luminaire industry is an advantage for INOTEC Sicherheitstechnik GmbH.