JOKER - The emergency lighting magazine
Your new reading material about emergency lighting.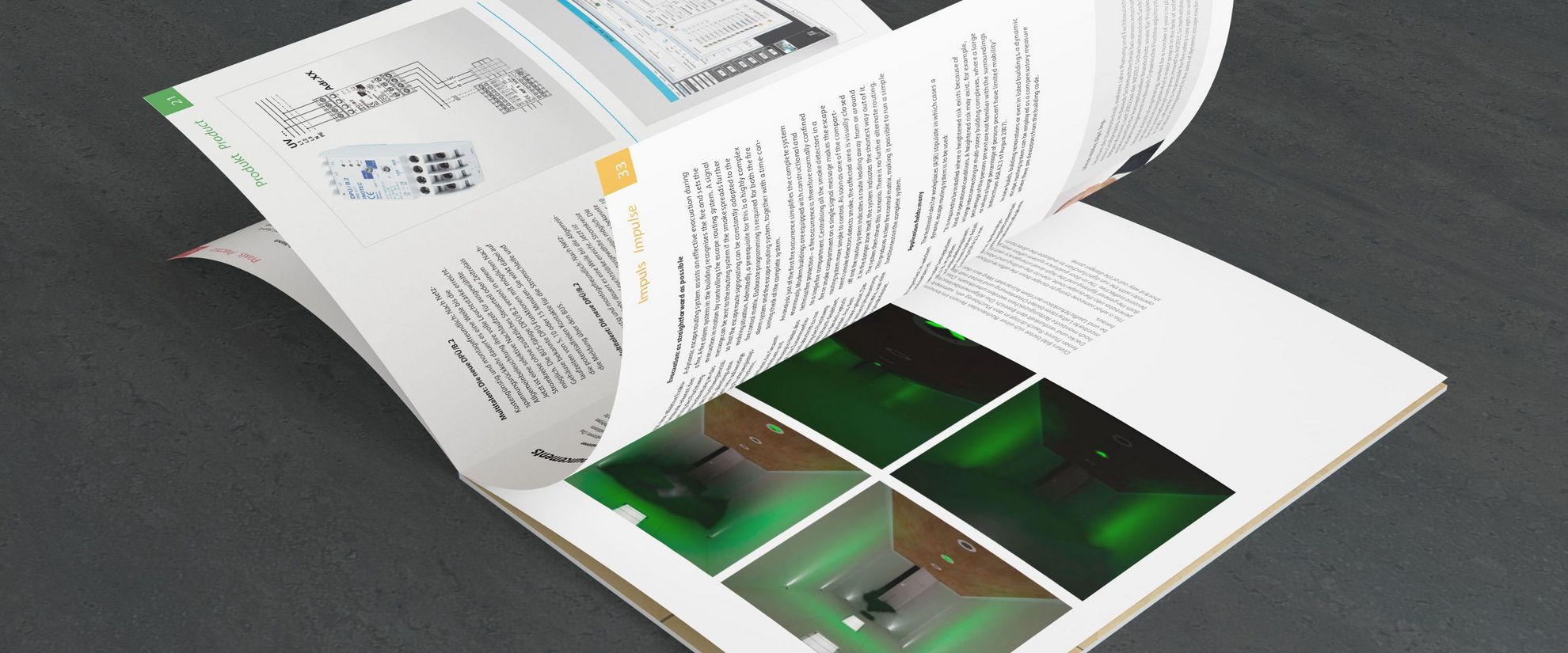 With helpful content to standards and regulations, practical tips and impulse contributions.
You're familiar with the Joker in the card pack – it is a trump card that helps the player win because it beats all the others. Not for nothing did we name our trailblazing innovation of 1998 "Joker system". This world-first made it possible to create the first-ever emergency lighting circuit with three different operation modes (maintained light, switched maintained light and non-maintained light), simplifying installation enormously. This technology has established itself on the market under the term "mixed operation". The patent – German patent number: DE 19807844, European patent number: EP 0939476 – is one of the most important foundations on which the company's success is built. That is why we think JOKER is the right name for our magazine.
What do we want to achieve?
With the new magazine, we want to give you practical tips for your day-to-day work and illustrate with concrete examples those system applications that require explanation.
It is intended as a tool for transferring knowledge to all the different sectors involved in emergency lighting – designers, fitters, architects, fire fighters and so on – and to provide stimuli for the industry as a whole. At the same time, we will be using the publication to address topical issues and spark some debates.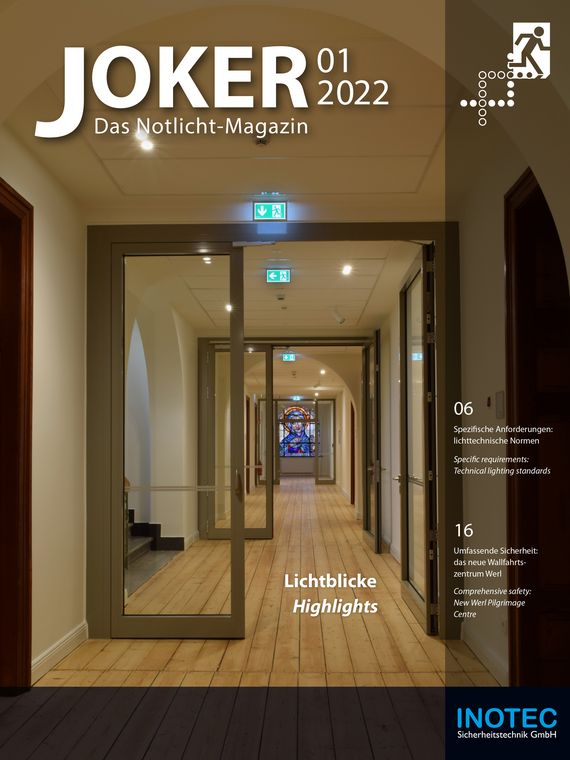 Specific standards for specific areas
Lighting requirements for escape sign and emergency luminaires

INOTEC Italy – from 0 to 100
When enthusiasm and teamwork go hand in hand

A new home – not just for pilgrims
Pilgrimage Centre Werl

What has changed and what can you expect?
News from building law, occupational health and safety law and standardization

Our Project Manager Control Systems
Competence in a pack of four

Always keep an eye on the emergency lighting installation!
Remote monitoring options with INOView
Order the JOKER magazine now in half yearly subscription
The JOKER magazine is free of charge and is published half-yearly. By submitting the form below, we record you to our subscribers list and we will send you the current issue of the magazine and the following issues when published.
You can quit the abonnement at every moment, simply by sending us an e-mail to joker(at)inotec-licht.de.