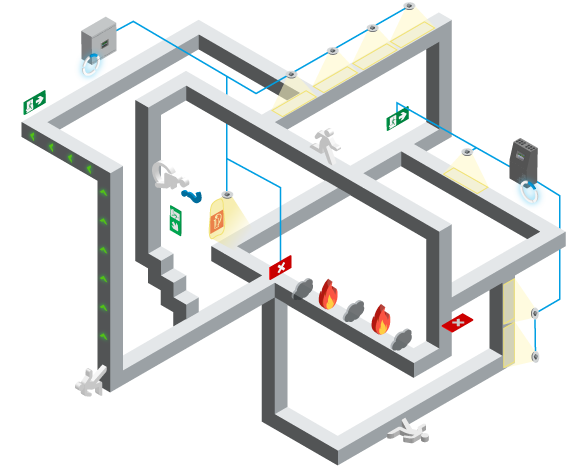 No one needs emergency lighting...
...until it really matters. In the event of a power failure or dangerous situations, our products enable people to leave a building safely and can save lives.
This is why we have been developing our products "Made in Germany" since 1995, focusing on quality, reliability and innovation. In doing so, we also like to revolutionize our industry from time to time.
Because when it comes to safety, there can be no "it has always been like this". Otherwise we would still be driving without a seat belt today.

I

nnovative


No

tlicht


Tec

hnologie
Our name explains our claim. We develop and sell modern emergency lighting and dynamic escape route guidance systems. In doing so, we also like to question concepts characteristic of the industry.
We value independence: from development to production, we rely on our own know-how and reliable national partners.
This benefits not only our customers, but also people in emergency situations.
So that nothing happens when it happens!