Project solutions
Our solutions for your individual requirements

Do you have special requirements for emergency lighting?
We pursue the goal of realising innovative and customer-oriented developments in the field of emergency and safety lighting. However, no series programme can be so wide-ranging that it can meet all the demands that arise in practice. On request, we develop and manufacture project solutions together with you and our partners according to your specifications – precisely matched to the respective application. Whether for one system, one luminaire or larger quantities – benefit from our many years of experience.
We look forward to your challenge!
Our expertise in the area of in-house hardware and software development enables us to respond individually to customer wishes. The development department creates suitable LED modules for all luminaires, whether series products or project solutions. To achieve the optimum, we work closely with leading LED manufacturers. Likewise, the LED control gear with integrated monitoring is developed in Ense and, like all components, manufactured in Germany. This is the only way we can ensure that the electronics are perfectly matched to the lighting technology used.
INOTEC's own luminaire design department not only designs luminaires for the standard product portfolio, but also implements your individual customer requirements. This is how project luminaires are created that are directly tailored to the requirements of the project. In this context, construction and installation as well as lighting technology are only two of the central options. This flexibility enables us to realise customised luminaires, e.g. for listed buildings. If you wish, we can create a sample of the project solution in advance using our modern 3D printer.
Laboratory and quality assurance
All luminaires are subjected to photometric measurements in the INOTEC lighting laboratory. This means that we can provide our customers with the relevant photometric data (eulum data file, spacing table) not only for series products but also for project luminaires. Furthermore, our testing equipment enables us to carry out EMC or protection class tests, among other things. It is only through the measurements and tests carried out by our laboratory staff that we can guarantee our high quality standards.
Learn more about Quality at INOTEC.
At INOTEC, production is handcrafted down to the last detail. There is a testing device at every workstation in the luminaire production. In addition to high-voltage and protective conductor tests, a functional test of the standard and special luminaires is also carried out and recorded. The intensive testing of our equipment, with the help of devices developed in-house, goes beyond the usual level and exceeds the requirements of an ISO test. But that's not all: we collect important data for the continuous improvement of our equipment – a continuous improvement process that benefits both us and you.
---
In addition to our own development and construction, strong partners and suppliers are of course also important. Here we work together with highly qualified specialist companies who have the necessary know-how in their respective fields. Flexibility for project solutions is an important prerequisite here. We work exclusively with companies from the region – be it for sheet metal processing, turning and milling work, plastics technology, painting or electronics. For these reasons, we rely on Germany as a business location.
Special objects require special emergency and escape sign luminaires. They have to fulfil specific mounting requirements that standard luminaires cannot meet. For such cases, we have many special luminaires in our range, which become more with each new challenge.
PL SNP 6204.2 LED IP65
Escape sign luminaire with small pictogram pane for outdoor use
SNP 1016 with milled pictogram pane
Milled pictograms according to ISO 7010 or as desired with different light colours possible
PL Pyradis LED J/SV IP54
Four-sided escape sign luminaire with general and emergency lighting for use in underground car parks
PL SN 804.2 D Installation frame
For installation of SN 804.2 D in Spelsberg IBTLED 2 E for concrete installation
Historic luminaires from projects with listed buildings
Reworking of existing luminaires, e.g. from the Berlin State Opera House
PL SNP FES 6-12 LED
Fire extinguisher cabinet with integrated backlit fire protection sign and interior safety light for safe operation of the fire extinguisher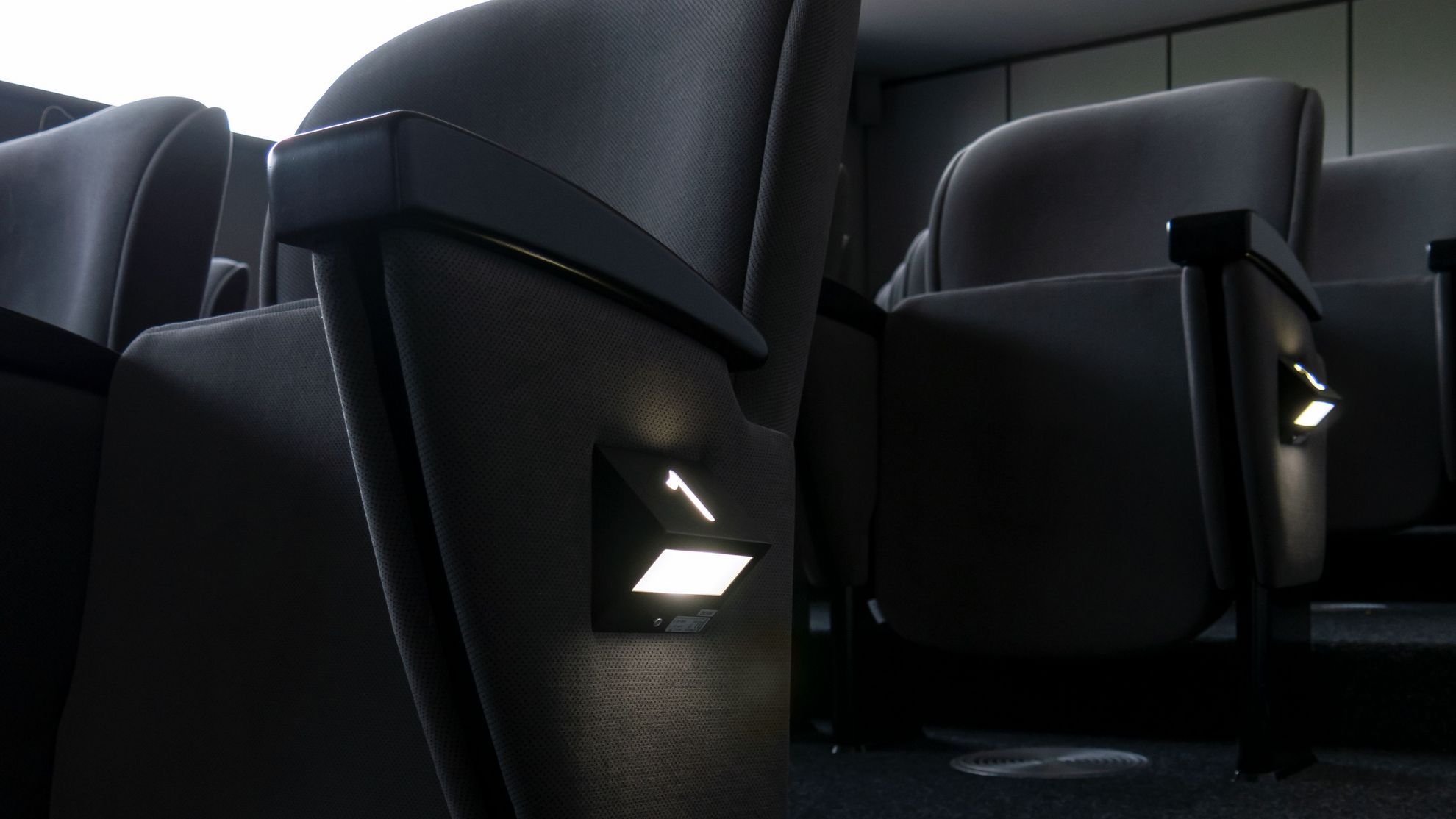 PL SN Chair row luminaire LED 24 V
Luminaire with backlit chair row number and downward safety light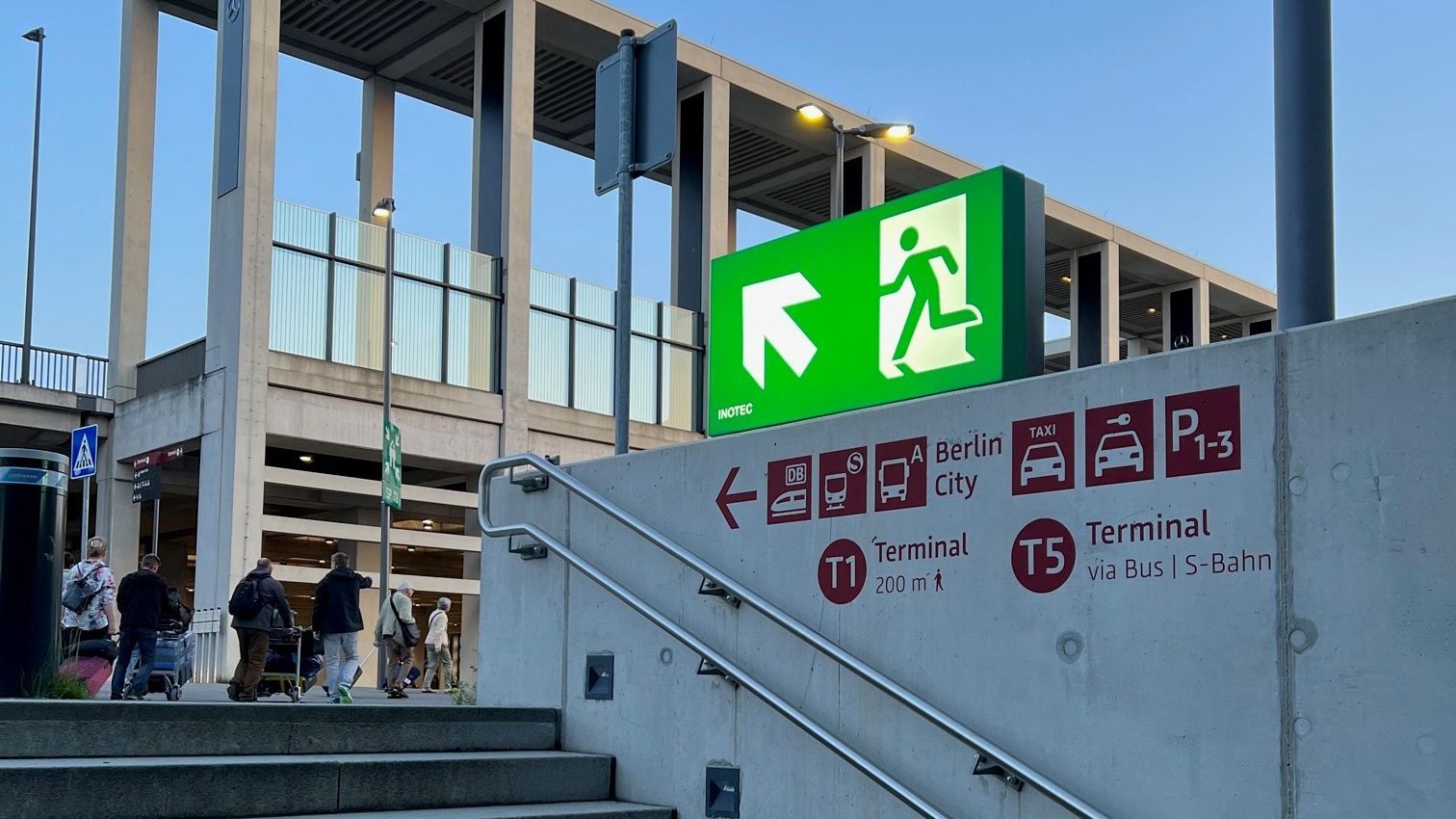 SL20-011 "SNP 808 LED IP54 - 120m EKW"
Escape sign luminaire for outdoor use (IP54) with a very large recognition range of 120 m.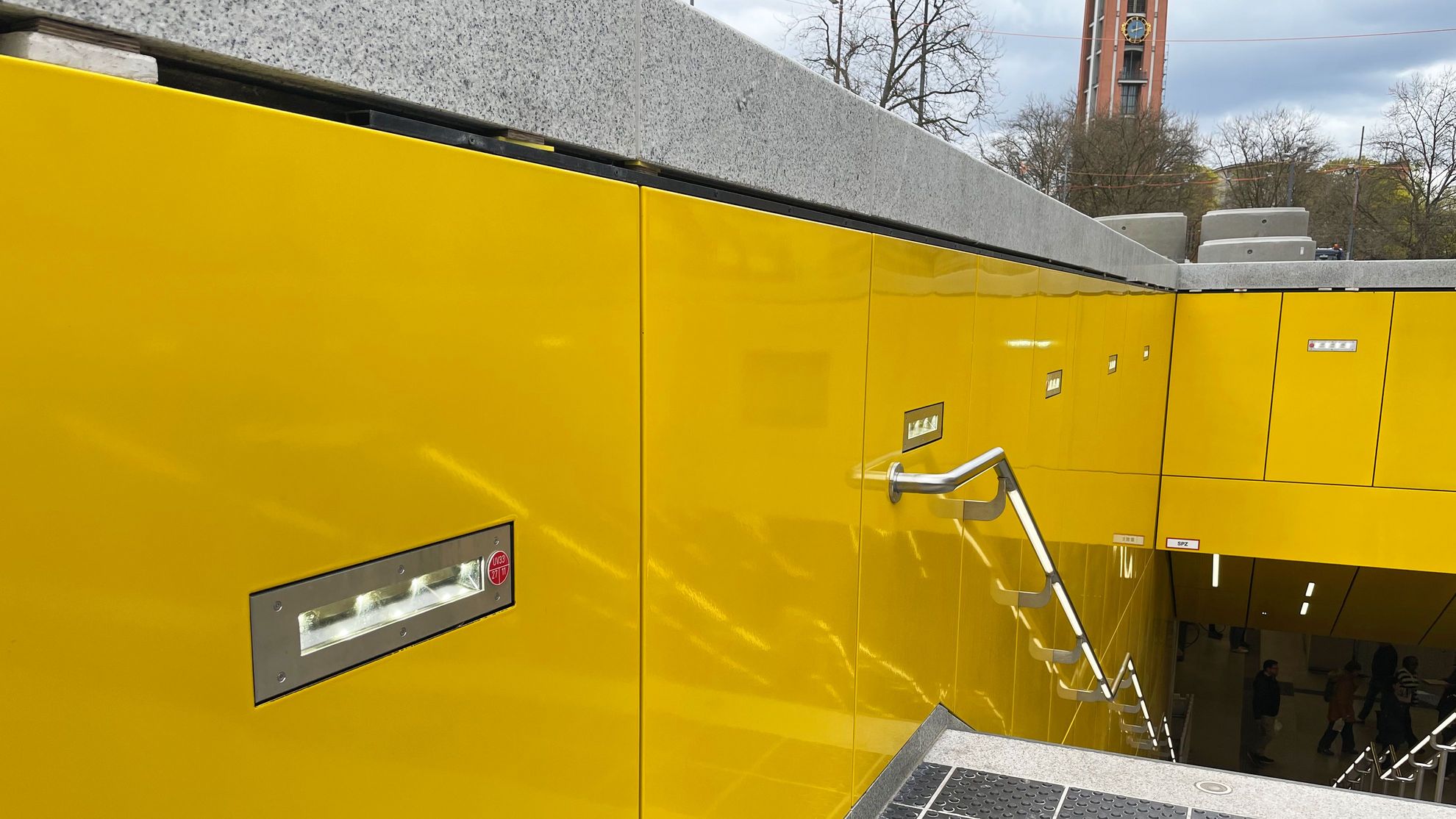 PL SN Wall installation LED SKII IP65
Wall-mounted emergency luminaire matched to the façade of an underground entrance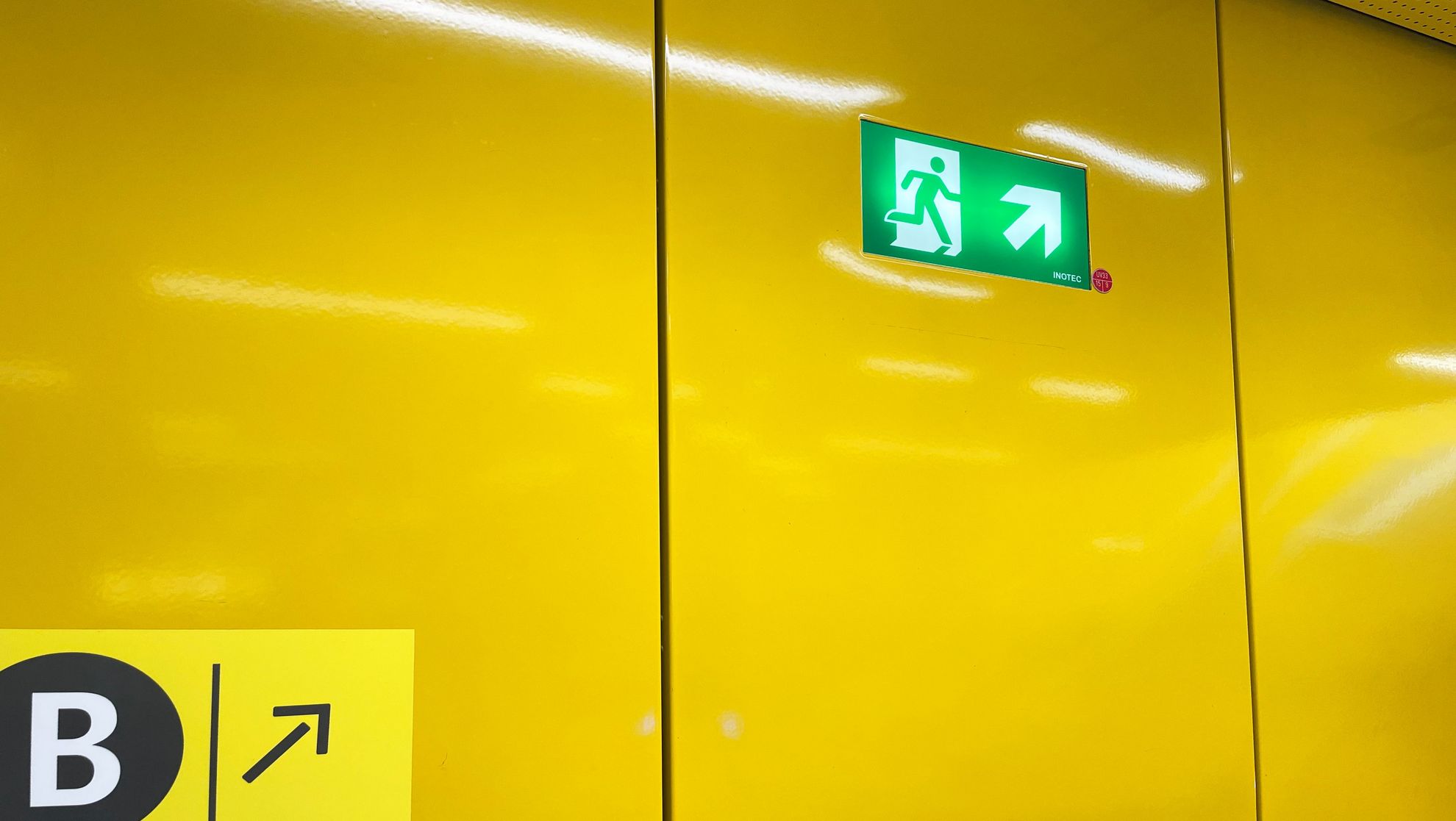 PL RZ Luminaire WE LED J/SV SKII
Wall-mounted escape sign luminaire matched to the façade of an underground system