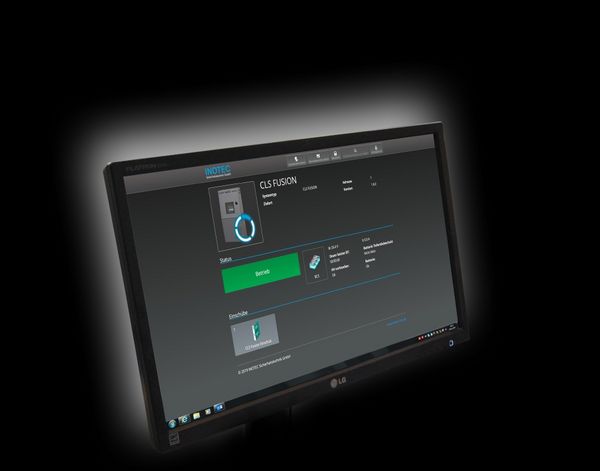 INOWeb
Comfort TFT-controller with integrated INOWEB function for centralised monitoring of CPS 220/64 emergency lighting device via the Intranet/Internet. An existing network is used for connection purposes.
Features
The emergency lighting devices are monitored by accessing the controller's INOWEB functionality (by means the web browser).
Every system, circuit and luminaire status can be checked by the password-protected (optional) website.
With an existing connection to the Internet, monitoring is also possible via PC with Internet access.
For demonstrations please contact your local technical sales personnel.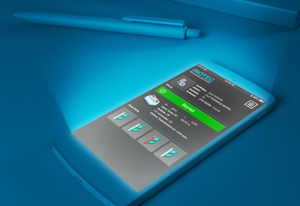 Starting a function/duration test
Blocking / Unblocking
Failure printout
Static building layout visualisation by linking local files or urls
Stay on top of things: INOWeb Control
The INOWEB-Control software is a simple solution for monitoring emergency lighting systems. By means of a status screen or e-mail notifications you are always informed about the status of your emergency lighting systems.
INOWEB-Control is a client/server application that is implemented with the latest web technology.
The INOWEB-Control Server communicates with the connected systems, starts the programmed tests and keeps the test logbook. The INOWEB-Control Clients visualize the information. Access is possible from several clients in parallel.
The number of devices to be monitored is limited by the license. If you would like more extensive functionalities such as the visualisation of faults at circuit level or the display of building plans, INOView is the right choice.
Features
Classification of the devices in groups (main station/ substations)
Representation and PDF generation of test results (service life test/functional test)
Representation and PDF generation of a test book kept by INOWEBctrl for all devices
Definition of automatic test times for the managed assets (total)
Start function test and endurance test
E-mail notification of errors
Daily report by e-mail on the status of the devices