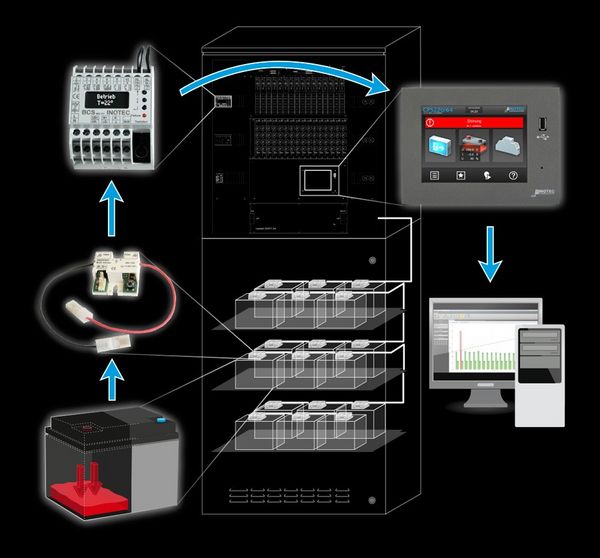 BCS View - A new View
Using the intuitive evaluation software BCS View the recorded data of a BCS system can be analysed easily.
The condition of each battery block in normal and battery operation is visualised by diagrams. Defective battery blocks can be located very easily.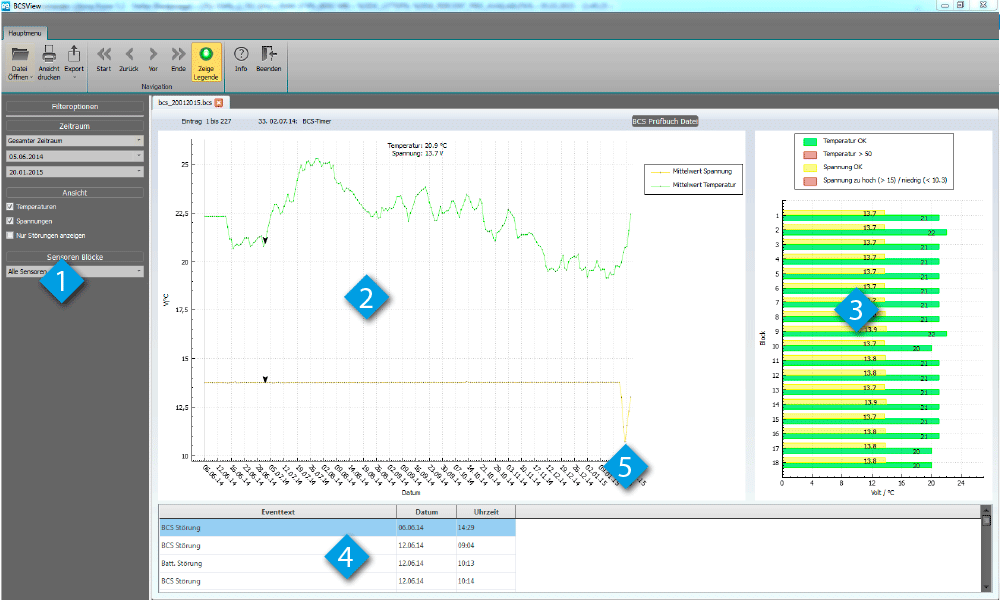 1. Filter functions
2. Battery block temperature / voltage within a period
3. View of the individual values at a specific time
4. Table with special events (e.g. failures)
5. Voltage drop of the battery block
The data can be downloaded via network connection or with an USB pendrive from the TFT controller unit of the emergency lighting system. Visualisation can be done with BCSView software. Daily values and values during a battery duration test are logged in separate data files.
This log of a battery duration test clearly shows the sloping average voltage of the battery blocks (green) for the duration of the test. Exceedances of the limit values are indicated in red, this indicates the reviewing user directly the necessity of a battery check.
For documentation purposes or further analysis all data can be exported as a data file (*.csv) or as an image file.