Impressively innovative
The FL 2820 TFT luminaire is the "Product of the Year 2020"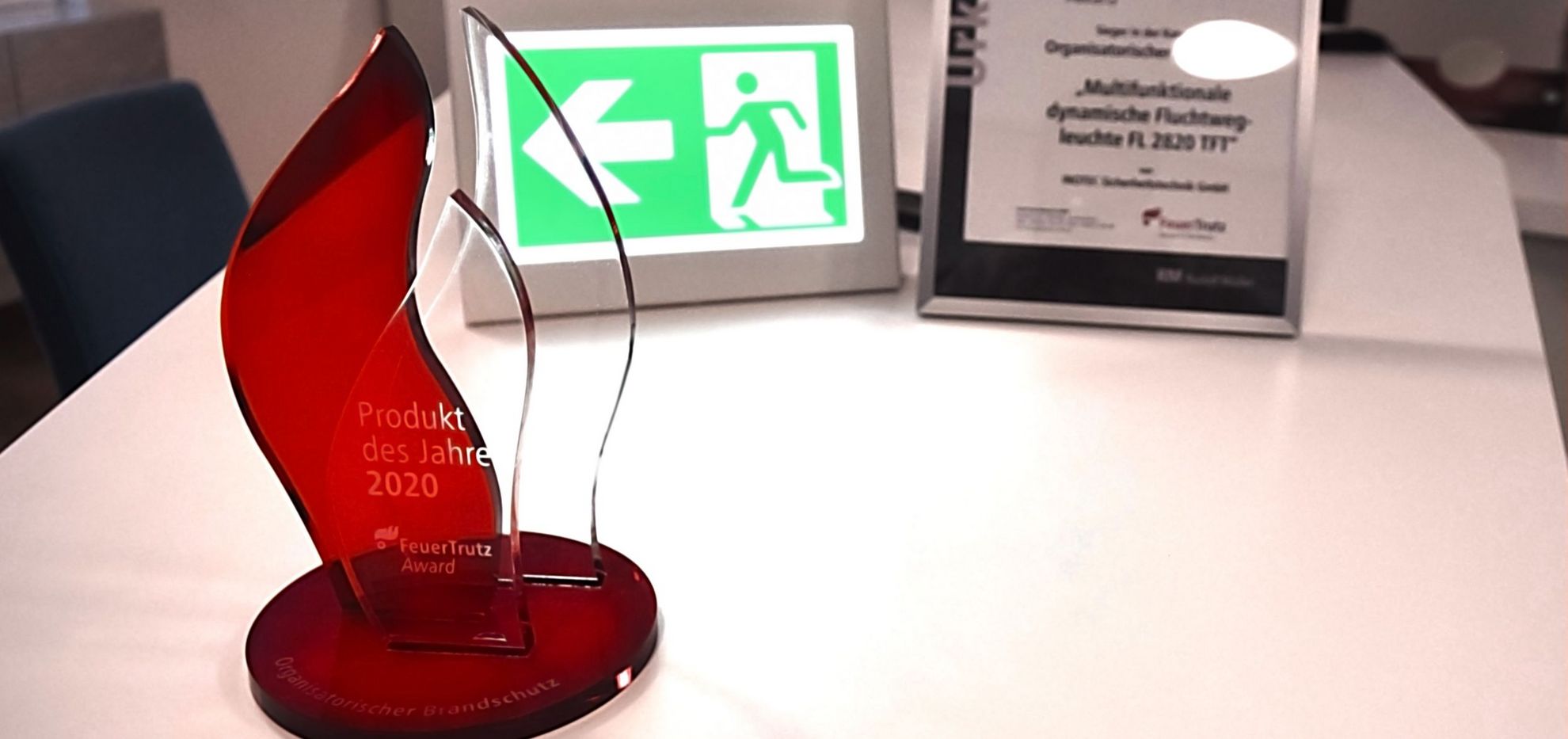 "You have won!"
A congratulation that everyone would love to hear once. We got to!
This summer, FeuerTrutz Network honoured the most popular products in the categories of plant engineering, structural and organisational fire protection with the "Product of the Year" award as part of the "FeuerTrutz Award" for the tenth time. The winners are determined in equal parts from the evaluation of an expert jury and the result of a reader's vote among FeuerTrutz Network customers.
And the winner is: The multifunctional, dynamic FL 2820 TFT pictogram luminaire, which demonstrates INOTEC Sicherheitstechnik GmbH's innovative strength once again!
The luminaire already bears the reasons for winning in the category "Organisational Fire Protection" in its name.
Its multifunctionality goes beyond all limits of escape route marking. As all common emergency and fire protection signs as well as blocking symbols can be selected from the stored library, the FL 2820 is the prime example for the implementation of a standard-compliant, dynamic escape route marking in case of fire or other hazards. Furthermore, for instance, temporary changes of use can easily be taken into account in the escape route concept. In short, the TFT luminaire adapts to your purposes without any significant effort. Thanks to its dynamics, it optically blocks doors that are not to be used and indicates an alternative escape route adapted to the respective scenario.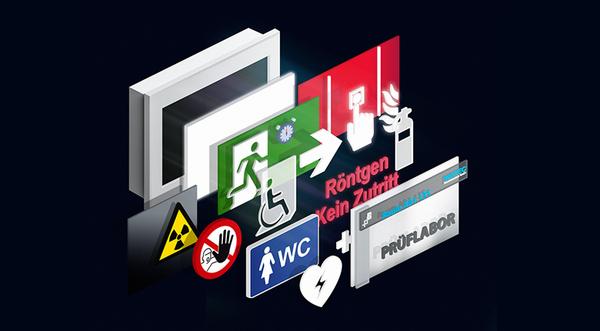 FL 2820 TFT
Multifunctional dynamic pictogram luminaire - Dynamic, standard-compliant and with freely selectable pictograms
These features are just a few highlights of the new generation of luminaires. With its TFT display, the FL 2820 TFT offers the possibility of displaying a wide variety of pictograms, images or even animations. This makes it possible for the first time to display dynamic escape route guidance with perfectly standard-compliant pictograms.
Learn more about our multi-talent
INOTEC was pleased to welcome Mr. André Gesellchen, Head of Programme FeuerTrutz Network GmbH, and Ms. Elke Sindermann, Management Media Sales FeuerTrutz Network GmbH, in the CUBE Forum for Evacuation on Monday, 26th October 2020.
Ms. Sindermann was so kind to take the picture of the award ceremony.
From left to right you can see Mr. André Gesellchen, as well as Mr. Stefan Blankenagel, Managing Director of INOTEC Sicherheitstechnik GmbH, and Mr. Ulrich Höfer, Head of Project Management Dynamic Control Systems.
Mr. Gesellchen and Ms. Sindermann were able to experience for themselves that the FL 2820 TFT luminaire was rightly awarded for its outstanding performance in the CUBE - Forum for Evacuation. During an evacuation simulation, our intelligent luminaire made a decisive contribution to the fact that our visitors easily found a safe escape route during a simulated fire event
INOTEC Sicherheitstechnik GmbH would like to thank all those involved in the selection process and would be pleased to welcome you to our multi-functional building CUBE – Forum for Evacuation to demonstrate the effectiveness of our products.